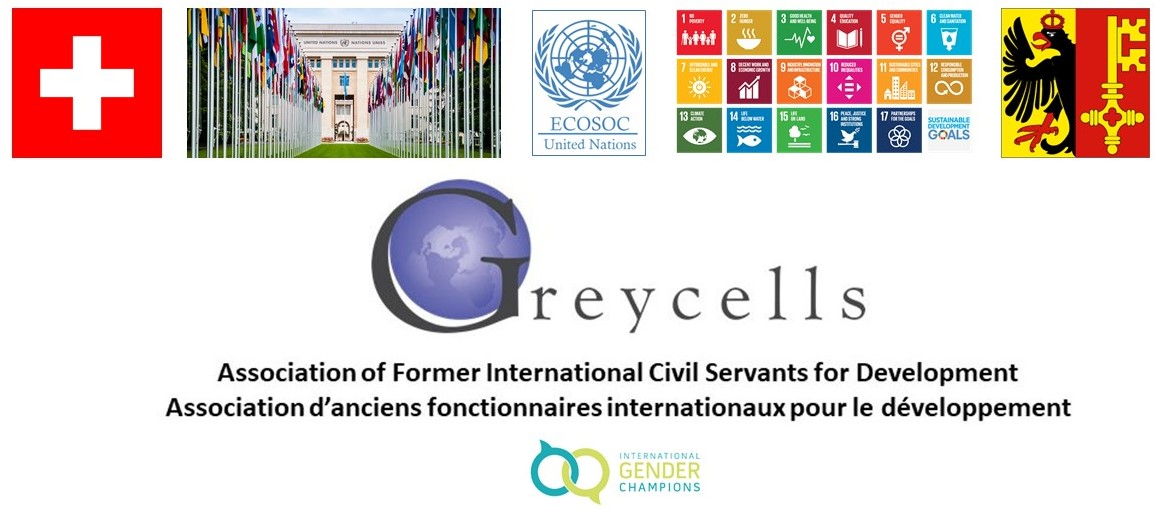 In 2008 a group of former international civil servants created the non-profit "Association of Former International Civil Servants for Development" (Greycells). The "development" part is what distinguishes Greycells from other existing associations, since all its activities are focused on or related to developmental issues emerging from the Sustainable Development Goals of the United Nations.
The main goal of Greycells is the dissemination of UN values by sharing the knowledge and experience of former staff members. Our activities are organised along two intertwined axes: first, the intergenerational seniors/millennials interface, and secondly the exchanges between the Geneva-Swiss population and the international expats community.
GREYCELLS HAS BEEN GRANTED 'SPECIAL CONSULTATIVE STATUS' WITH THE UNITED NATIONS ECONOMIC AND SOCIAL COUNCIL (ECOSOC)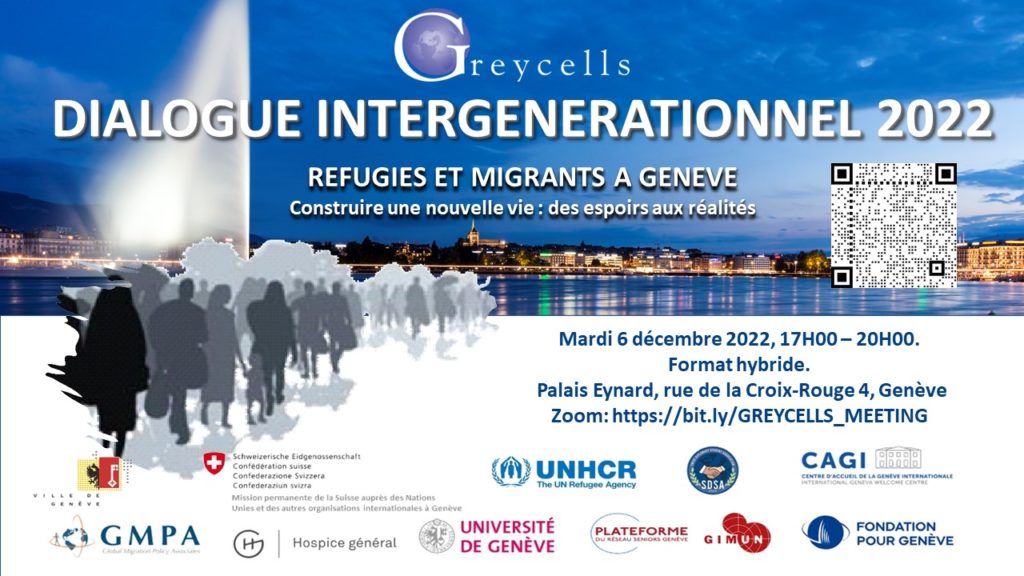 SAVE THE DATE!
(Click the image to access all information on the Intergenerational Dialogue)
(Il n'est pas nécessaire de s'inscrire pour participer en ligne et aucun mot de passe n'est requis).
DIALOGUE BETWEEN GENERATIONS IS AS IMPORTANT
AS DIALOGUE BETWEEN NATIONS

MORE ACTIVE THAN EVER AND COMMITTED TO MAKE A DEVELOPMENTAL DIFFERENCE FOR ALL AGES

UPCOMING AND ONGOING DEVELOPMENTAL EVENTS
(Shared or proposed by Greycells members & partners)
FEATURED DOCUMENTS AND ARTICLES
(Greycells has created them or has contributed to their editing and translation) 
SISTER CURRENT AND FORMER UN STAFF ASSOCIATIONS AND BODIES
(Click on the images to access their websites)
OUR PARTNERS, SISTER ASSOCIATIONS, ORGANISATIONS & NGO'S
(Click on the images to access their websites)