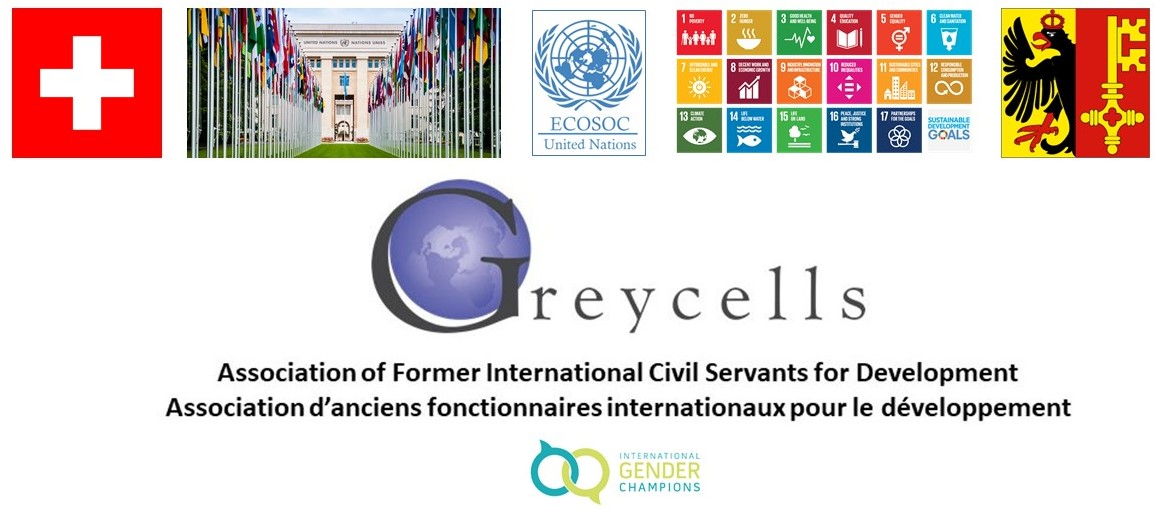 In 2008 a group of former international civil servants created the non-profit "Association of Former International Civil Servants for Development" (Greycells). The "development" part is what distinguishes Greycells from other existing associations, since all its activities are focused on or related to developmental issues emerging from the Sustainable Development Goals of the United Nations.
The main goal of Greycells is the dissemination of UN values by sharing the knowledge and experience of former staff members. Our activities are organised along two intertwined axes: first, the intergenerational seniors/millennials interface, and secondly the exchanges between the Geneva-Swiss population and the international expats community.
GREYCELLS HAS BEEN GRANTED 'SPECIAL CONSULTATIVE STATUS' WITH THE UNITED NATIONS ECONOMIC AND SOCIAL COUNCIL (ECOSOC)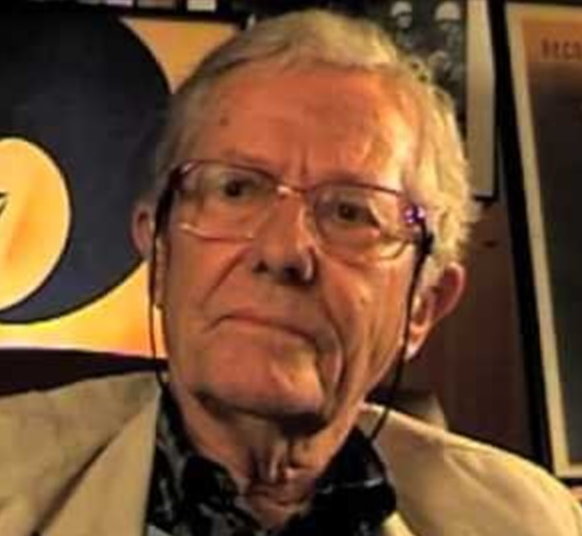 Yves Beigbeder (1924 – 2023): A Legacy Beyond Boundaries
We at Greycells mourn the loss of Yves Beigbeder, a distinguished jurist, and an influential figure in international law. Born on July 16, 1924, in Morlaix, France, Yves's journey was marked by remarkable milestones. A key moment in his career was in 1946, where he served as an assistant to his uncle, French Judge Henri Donnedieu de Vabres, at the Nuremberg Tribunal. This experience deeply shaped his understanding of justice and international law.
Yves's academic journey took him to Indiana University Bloomington in the USA, where he delved into public law, subsequently bringing his expertise to international organizations such as the United Nations, FAO, and WHO. His work spanned continents, from Rome to Brazzaville, Copenhagen, Alexandria, and New Delhi, reflecting his commitment to global health and justice.
As a professor of international law, Yves influenced many through his lectures at universities in Paris, Geneva, St. Louis, Boston, and Vancouver. He authored numerous works in French and English, contributing significantly to the fields of international organizations, public service, and international criminal courts​​​​​​
Yves Beigbeder's life was not just about the length of his years but the breadth of his impact. As we reflect on his contributions, we find solace in knowing that his legacy transcends boundaries, continuing to inspire future generations in the pursuit of a just and equitable world.
Yves, your journey from Nuremberg to Geneva and beyond has been a source of inspiration to us all. You will be profoundly missed.
SAVE THE DATE
Greycells and its partners are delighted to invite you to an exceptional event: the "Intergenerational Dialogue 2023," an engaging initiative that highlights the rights of older people as fundamental human rights.
Greycells et ses partenaires ont le plaisir de vous convier à un événement exceptionnel : le « Dialogue Intergénérationnel 2023 », une initiative captivante qui met en lumière les droits des personnes âgées en tant que droits humains fondamentaux.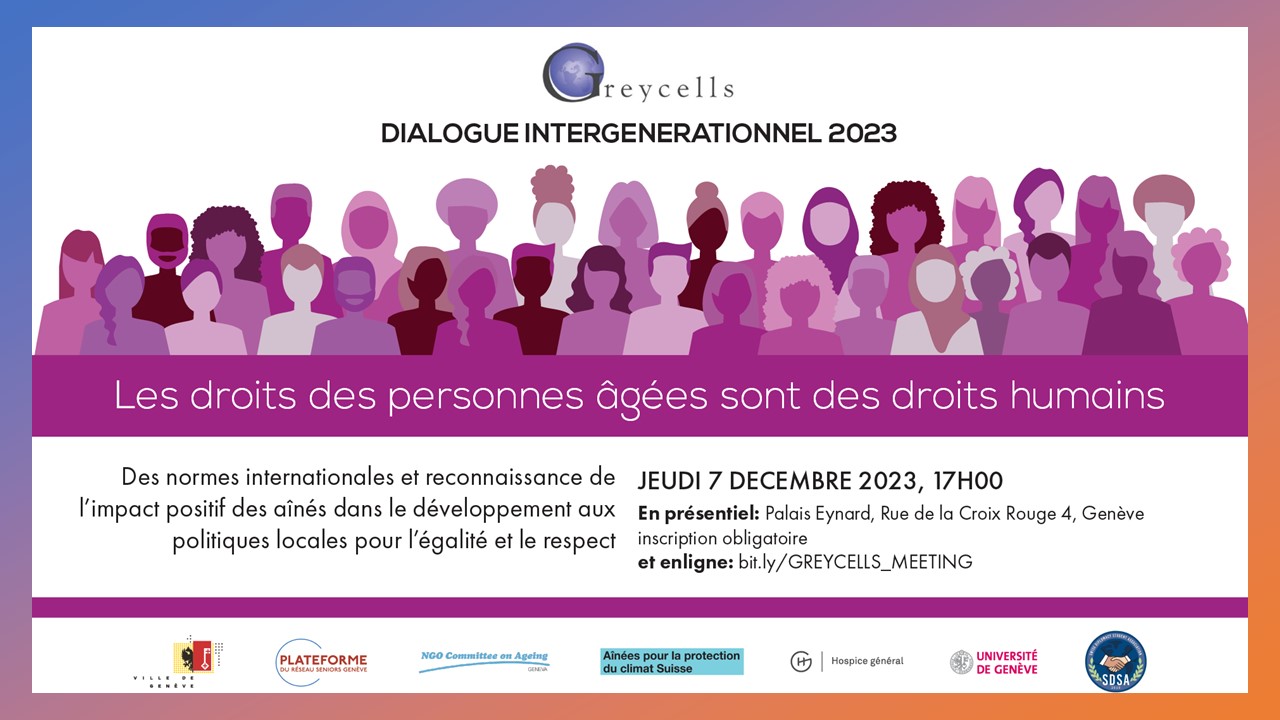 Pour accéder à toutes les informations concernant le dialogue intergénérationnel, y compris la participation à l'enquête multilingue volontaire et anonyme, veuillez cliquer sur l'image
To access all information pertaining to intergenerational dialogue, including taking part in the voluntary and anonymous multilingual survey, please click on the image.
DIALOGUE BETWEEN GENERATIONS IS AS IMPORTANT
AS DIALOGUE BETWEEN NATIONS

MORE ACTIVE THAN EVER AND COMMITTED TO MAKE A DEVELOPMENTAL DIFFERENCE FOR ALL AGES

FORTHCOMING INTERGENERATIONAL DIALOGUE 2024 / DIALOGUE INTERGENERATIONNEL A VENIR 2024
OTHER FORTHCOMING DEVELOPMENTAL EVENTS / AUTRES ÉVÉNEMENTS DE DÉVELOPPEMENT À VENIR
SISTER CURRENT AND FORMER UN STAFF ASSOCIATIONS AND BODIES
(Click on the images to access their websites)
OUR PARTNERS, SISTER ASSOCIATIONS, ORGANISATIONS & NGO'S
(Click on the images to access their websites)
DATA BASES AND DEVELOPMENTAL KNOWLEDGE SHARING
(Click on the images to access their websites)
To share this page you can use the URL of the page or the QR code below